Four experienced managers promoted to partners
October saw the addition of four new partners at Grant Thornton Baltic – Kristjan Järve, Eneli Perolainen and Anastasia Borovaja from Estonia and Milda Mikušauskienė from Lithuania.
The promotions brings the number of partners to 17. All of the new partners have been with the company for many years, having led developments in the taxation, legal advice and outsourcing areas as managers at the company.
Managing partner of Grant Thornton Baltic Mati Nõmmiste, who was one of the company's founders 24 years ago, said the following about the increase in the number of partners: "We've worked with Anastasia, Eneli, Milda and Kristjan for years and they have stood out for their broad vision and superb professional knowledge. Their work heading their respective areas has also shown that they are good at developing customer relations and motivating employees," said Nõmmiste.
He added that he was particularly pleased that the new partners had come up through the organisation. "An instinct for growth is also Grant Thornton's motto and it's perfectly logical that we should recognise capable people and want to grow with them. Naturally we expect them to contribute to development of our company and our employees," said Nõmmiste.
Artur Suits, partner responsible for advisory services, said that advisory activities are becoming more important in business activity. That is why Grant Thornton Baltic is looking to place major emphasis on developing advisory services. "Clients can focus on their core business and we can take care of the support and advisory aspect, helping clients keep abreast of the constant changes in legislation and the economy in general. That means broader-based financial, tax and legal advice, but not only. We can also add the marketing and IT fields, so that clients can receive consultation on every nuance of their business activity," said Suits.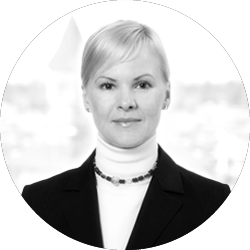 Eneli Perolainen, who has been responsible for legal advisory at the company since 2010, also noted that she sees the future above all as lying in collaboration between all advisory areas. "It's my job to contribute to it. I believe that in a couple of years, we can say that Grant Thornton Baltic is a business advisory firm where customers are offered everyday support not just in one specific field but on any topic, and where the issues that arise are analysed from the financial, taxation and legal aspect. By creating value in this manner, we can help clients expand and grow their business," said Perolainen. She added that she wishes to help clients find solutions that will make their eyes light up and come away with the feeling that it was exactly what they needed.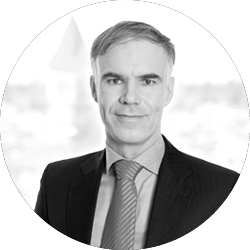 Kristjan Järve, partner responsible for tax advisory services, has been involved in establishing and developing this division at Grant Thornton Baltic since 1999. Järve said that as the economic environment is becoming increasingly codified and global, tax advisory services have a huge role in supporting clients on their path to success. He seconded the idea that business advisory is more client-based than service-based. "Clients need multifaceted advice in managing their business and constant changes. Broad-based consultation is the most important objective that Grant Thornton Baltic has to reach, and as part of it we will need to increase cooperation between the Baltics," emphasised Järve.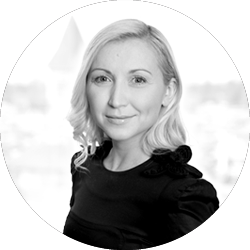 Head of the outsourcing department Anastasia Borovaja has been working for Grant Thornton Baltic since 2009. As a partner, she is responsible for development of outsourcing at the company. Borovaja has definite plans for furthering the field. "Outsourcing is changing. Clients are more knowledgeable and their expectations for outsourcing service are growing – they expect more advice, innovative solutions, prices that can be forecasted and real-time information on the company's state for making snap decisions. We have to be prepared to offer this to all of our current and future clients," said Anastasia Borovaja. "I'd like Grant Thornton Baltic to be known a few years from now as the most innovative most customer-engaged outsourcing service provider."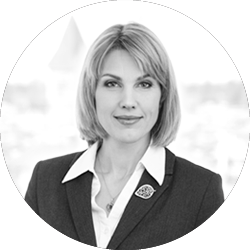 Outsourcing department manager Milda Mikušauskienė has over two decades of experience in accounting field and has joined Grant Thornton Baltic in 2012. "21st century has provided an even greater leap in technological innovations in accounting industry and outsourcing services has been developing rapidly since." stated Milda. "My mission and vision on the future of outsourcing in Grant Thornton Baltic is to embrace innovations, follow emerging trends and provide effective solutions for our clients. I see our team as full of dynamic and creative professionals who recognize adopt and capitalize on innovations, provide valuable advice helping our clients unlock their potential and focus on what they do best – their business." she added.
Founded in 1992 as Rimess OÜ, Grant Thornton Baltic is one of the leading providers of audit, outsourcing and tax, legal, finance and business advisory services in the Baltics. The company employs 200 people and provides service to several thousand clients.
Since 2012, the company has been part of Grant Thornton, a network of affiliated companies represented in more than 130 countries with more than 43,000 employees. Grant Thornton is one of the world's seven largest audit, tax and business advisory companies.